These are some fun projects that I have worked on lately.. I am busy getting my little space ready for the "Where Bloggers Create II" Party hosted by Karen Valentine.... This is a small dress form that I altered..
"I Love Birds"! so, this is my "Fairy Bird" Form.. I also love Purple so, I stayed in that color.. Nothing bought. Just stuff I have in my space.. This is the back..

I saw this on "Ruffles and Stuff " I made this for Mother's Day
for a Friend.. A
"Summer Scarf". Looks cute over a simple Tee.. Bright
This is the Front of the small Dress form..
"Ta

Da

"!!
I saw this on

Positively Splendid

and wanted to try it.. It is a dollar
wood frame from Michael's. I bought some tin Metal at Lowe's
and used the flower template and cut out the flower's very
carefully. I used "Tin Snips".. Very Delicately! It is a Metal Magnet Board. I Painted the
frame and added a burlap ruffle and ribbon.. You can check
out her blog for the directions.. It was a fun idea..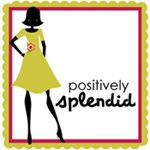 Ok.. so, I am not a "Jewelry Maker".. I have seen these bib
necklaces on some blogs and thought I would try making
one myself.. So,.. I guess I am just not into the "Bib"
Look.. Just not my Style.. I have seen these at
Dept. Stores for over $20.oo... I guess somebody is
wearing them.. Just not me! Lol!